Georgetown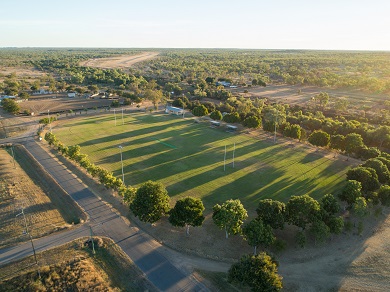 Georgetown is a town on the Etheridge River in Far North Queensland, Australia. The Gulf Developmental Road passes through the town, linking Cairns - 412 km to the east - and Normanton - 301 km to the west. Georgetown is the administrative headquarters of the Shire of Etheridge, a local government area encompassing the nearby settlements of Mount Surprise, Forsayth and Einasleigh. At the 2011 census, Georgetown had a population of 243.
The Etheridge River was the site of a gold rush in the 1870s; the town of Georgetown was established on the site of the diggings. Originally known by the name Etheridge, the town's name was changed in 1871 to honour an early gold commissioner, Howard St George. By 1900 grazing had replaced gold mining as the region's primary source of income.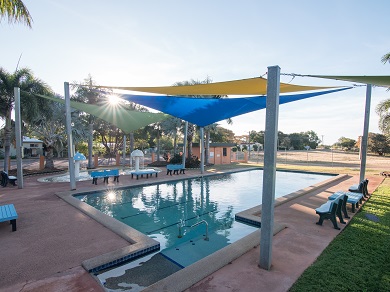 Georgetown is one of the real locations mentioned several times in the novel "A Town Like Alice" by Nevil Shute.
There are many interesting historical features in Georgetown, from the restored Shire Hall in St George Street (built in 1908 and restored in 1998), Savannah House, the restored ex-clerk of the Courts dwelling in the same street, the Masonic Temple, the Catholic Church (established in 1913), and the cemetery.
Another picturesque mining relic is found 20km west of the town, the Cumberland Chimney which is all that stands of the gold crushing plant.
Feeling hot? The Council owned public swimming pool is open all year round in daylight hours and can be accessed by both residents and tourists FREE of charge.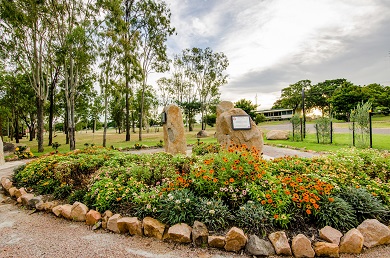 Georgetown is also home to the Ted Elliot Mineral Collection which was founded by the Etheridge Shire Council in early 2003. The collection is the work of one man and houses over 4500 mineral specimens. The centre also is an accredited Visitor Information Centre.
The Etheridge Heritage Park has been developed in the centre of town and has a free electric BBQ amongst shaded trees with a modern public toilet block including a baby change station. There is also a signed walk around the town which is the 'Georgetown River Walk'. This walk is ideal to unwind or to take in our local flora and fauna and native bird life.
Georgetown hosts a number of regional country activities including a Camp draft, Rodeo, Bushman's Ball, Debutante Ball, Various Fetes and Sporting Events.
The Antbed House
Built in 1889, this Georgetown Property is Heritage listed and in the process of undergoing restoration by the current owner.
WHILE IN GEORGETOWN...
Enjoy a sunset/sunrise picnic up at the Water Tower & check out the historical mural while you're there
Collect your map from the TerrEstrial Visitor Information Centre & see how many trees you can identify along the River Walk
Walk through North Queensland's Premier Mineral & Fossil Museum to view the Ted Elliot Mineral Collection
Collect an entry token from a service station or the Council Office & take a dip in the Swimming Pool
Enjoy a quiet moment in the Peace Monument Garden
View the Mining Machinery Display in Heritage Park
Look out for Historical Signs as you meander around town & discover the happenings of a bygone era